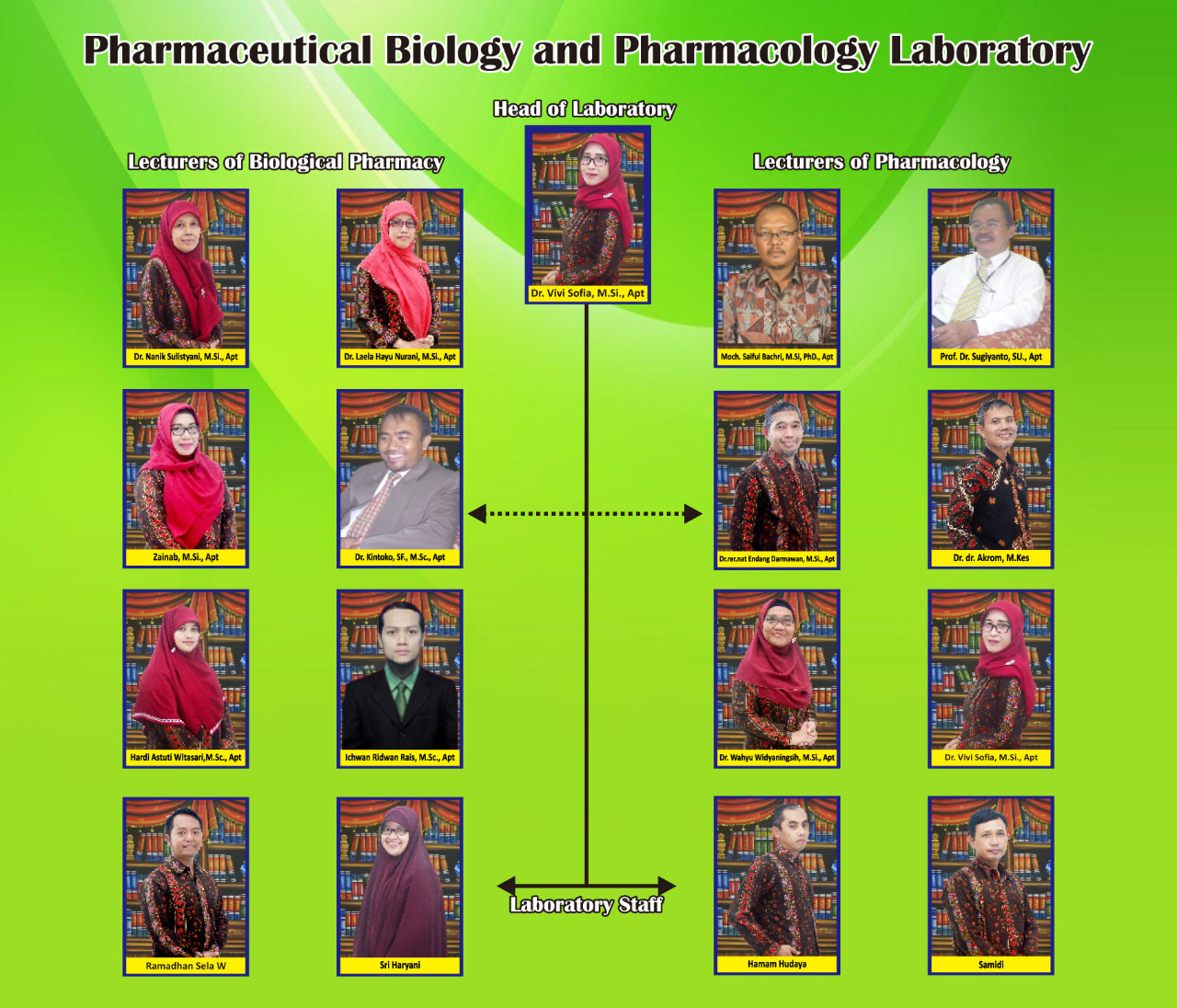 Pharmaceutical Biology and Pharmacology
Profile :
The Pharmaceutical Biology Laboratory is located on the 2nd floor of the Integrated Laboratory, Campus 3 of UAD. The laboratory manages education, teaching, research and scientific development related to pharmacology, toxicology, pharmacognosy, analysis of traditional medicine, phytochemistry and microbiology. The laboratory manages 2 laboratory units, namely:
Pharmaceutical Biology Laboratory
The Pharmaceutical Biology Laboratory is a laboratory for Pharmacognosy, Phytochemistry, Traditional Medicine Analysis and Microbiology Practicums. Apart from that, the laboratory is also used for research activities related to the development of medicinal substances from plants/ animals/ microorganisms that play a role in the prevention, maintenance and therapy of a disease. Practicums and research activities that can be carried out in this laboratory are:
Identification of medicinal plants, both macroscopic and microscopic,
Extract creation,
Qualitative and quantitative analysis of bioactive compounds in medicinal plants,
Microbiological testing and biotechnological application techniques in the pharmaceutical field.
2. Pharmacology Laboratory

The Pharmacology and Toxicology Laboratory is a laboratory for Pharmacology practicum activities and pre-clinical research on pharmacological effects, toxic effects and pharmacokinetics of drugs/ medicinal substances from plants or animals using test animals such as mice, guinea pigs or rabbits. Practicum and research activities that can be carried out in this laboratory include:
Analgesic test
Anti-inflammatory test
Antipyretic test
anti-diarrheal and laxative tests
hepatoprotective effect test
Anti-diabetic test
Anti-hypercholesterolemic test
Anti-cancer test
Anti-hypertensive test
Anti-dementia test
Typical and atypical toxicity test
determination of the pharmacokinetic profile of a drug/ drug substance