Yogyakarta- The Pharmacy Faculty of Universitas Ahmad Dahlan (UAD) collaborated with the Public Health Faculty (FKM) of UAD and the Medical Faculty of Universitas Aisyiyah Yogyakarta (UNISA) to held a Joint Training and Lecture themed "Interprofessional Education (IPE)." This training was held as an initial effort to achieve IPE implementation in the learning system for Pharmacy students. The event was attended by 450 participants consisting of lecturers and students from the Pharmacy, Public Health, Nursing, and Physiotherapy departments. The dean of the Pharmacy Faculty of UAD, Dr. Dyah Aryani P.Ph.D., M.Si., Apt, and the Dean of Public Health Faculty (FKM), Lina Handayani, SKM, M.Kes., Ph.D. were present. The invited speaker was Dr. Shiela May Jayme Nacabu-an, RPh, MHPEd from the College of Pharmacy University of Philippines (UP) Manila, the IPE coordinator in UP Manila.
According to WHO (1988), IPE is defined as a learning process performed by different medical students or healthcare workers from various educational backgrounds. The primary objective includes interaction and collaboration, which result in promotive, preventive, curative, and rehabilitative medical efforts. The patient-centered healthcare concept puts patients at the center. Therefore, healthcare workers are requested to give all their capabilities to patients.
In her speech, Dr. Shiela asserted that IPE is essential, particularly to provide students with experience on how a healthcare worker collaborates with other healthcare workers. It will improve self-confidence and awareness of the role and respect for other healthcare workers. The students will have better study objectives from this collaboration. It will be applied when they work in a professional setting. It also generates excellent Interprofessional Collaboration (IPC).
Dr. Shiela also stated that IPE in Manila is implemented by sending students to have an internship in a community where pharmacy students meet and interact with other medical students, e.g., medical, nursing, public health, and physiotherapy. Dr. Shiela added that coordinating with communities such as hospitals and other medical education institutions is the key to start the IPE. Sufficient time is necessary for students to implement IPE through joint activities and group discussions with other healthcare workers to give feedbacks and evaluations that result in an excellent IPC.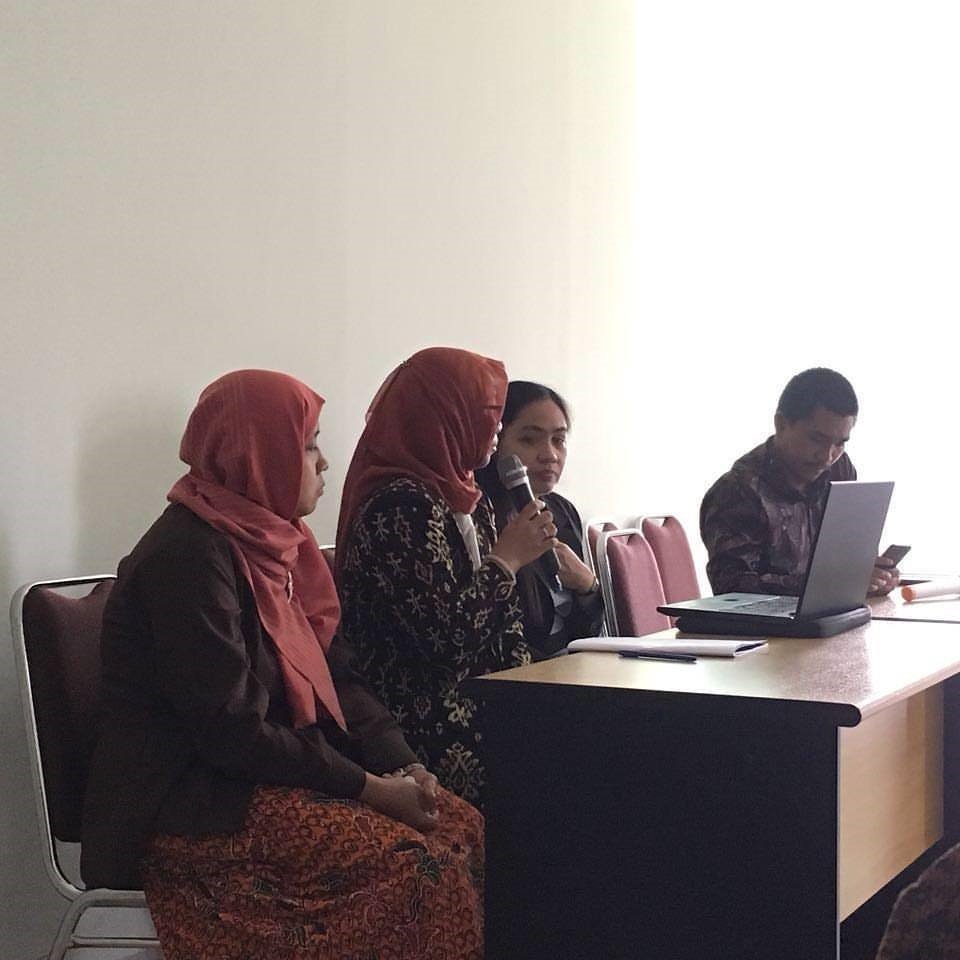 In the event, Dr.Dyah conveyed that, "Starting a new thing is challenging. Going out to obtain a model is difficult. Having a partner with the same vision and mission is tough. All start with a small thing. But, these small things will be the starting point of being respectful to other health professionals. Let's do the best." (Deasy Vanda_Pharmacy of UAD's PR).